Amazon Book Depository B&N Goodreads
This post uses affiliate links and I may receive a small commission for purchases made through my links at no additional cost to you. Click here for more info.
---
"Blackness, a sort of darkness we didn't have on Earth. A perfect pitch dark. A complete absence of light. Void-like. Terrible."
What a creepy and atmospheric story! Pitch Dark is a fast-paced and frightening story; I was completely sucked in on the first page and captivated until the very end. There are so many different layers of complexity here and Alameda crafted a really good book. My friend Destiny recommended this book to me months ago after I read and fell in love with Contagion by Erin Bowman, and when I saw it available on BookOutlet for $6 back in September I had to get it. She gets an A+ for this book recommendation, if you enjoyed Contagion or other horror/sci-fi mashups then this book is for you!
"Being alive isn't the same thing as living."
It's 2435 and what is left of humanity has taken to the stars after destroying Earth. Humanity has seen a lot of change since going off into space, but much of the monstrous parts of humanity – bigotry, racism – remain. An underlying theme of the book is whether or not humanity is worth saving, and what it means to be worthy of redemption.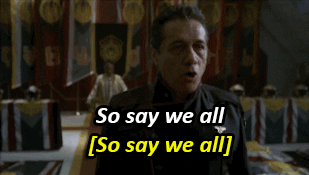 The narrative is told in the alternating perspectives of Tuck and Laura, juxtaposing the past and present that helps to bring to life Alameda's social commentary.
💖 Tuck is from 2087 and is a crewmember on the John Muir. The ship and crew were part of the Exodus fleet from Earth after the planet's resources were depleted. He loves pop culture references and is incredibly caring.
💖 Laura is from the "present" time of 2435 and is a crewmember on the Conquistador, a marauding ship. She is the latinx daughter of archaeologists that specialize in locating and preserving artifacts from the Earth era. She's a genius when it comes to technology and is incredibly strong. She doesn't need a man to save her; she will rescue herself.
The book opens with Tuck waking up from being in cryo-sleep for almost 400 years alone to a bunch of empty pods and horrific creatures. The terror unfolds as he and the other human survivors adjust to their new reality aboard the John Muir.
"We were supposed to wake up saved, or not wake up at all. That was the deal we made with fate."
Fate brings these two teens together and it is up to them to work together to save all of humanity… no small feat with monsters around every corner. I really enjoyed reading Tuck and Laura's banter as they forged a fast friendship (like you do during life and death situations).
Alameda did an excellent job building the anxiety and fear the characters feel, and the creatures are described disturbingly well. This book delivers on the horror. I was completely immersed in the story. The horror of the immediate story and situation was captivating, but where I did wish to see more of the sabotage angle explained. For me it did feel like the overall world and history built outside of the immediate horrors aboard the John Muir were left largely unresolved. Which isn't a bad thing: the book came to a resolution, but I was invested and intrigued in the Pitch Dark framing and would have liked to see more of that.
We get to see a lot of Laura's crew and relationships, but I didn't really see much camaraderie between Tuck's crewmates. The side effect of this for me was that Tuck felt more like a plot device to bring the history into the story than a fully fledged character. I think this may ultimately be why the romance didn't work for me, Tuck's interests seemed out of place.
"Blackness, a sort of darkness we didn't have on Earth. A perfect pitch dark. A complete absence of light. Void-like. Terrible."
I absolutely LOVED the diverse representation in this book! My heart grew two sizes when I hit the second chapter and read words in Spanish. Growing up in Southern California (essentially right by the Mexican border), the language has always been a part of my vocabulary. Coupled with the fact that Laura is strong and brilliant, this book has positive latinx representation and it is absolutely refreshing! I want more!
Overall this is an excellent and fast paced horror story! The writing style flows well and this is an excellent combination of the horror and sci-fi genres. The technology included is really interesting but doesn't overtake the narrative either. If you like infection/mutation science fiction stories, I definitely recommend this book to you!
REPRESENTATION: diverse characters, latinx main character (Laura)
CONTENT WARNINGS: racism (challenged), violence
★★★★☆
You can find information about my rating criteria here.
From Courtney Alameda, the author of Shutter, this thrilling, sci-fi horror and space adventure will be sure to stay with readers long after the last pages.

Lost to time, Tuck Morgan and his crew have slept in stasis aboard the USS John Muir for centuries. Their ship harbors a chunk of Earth, which unbeknownst to them, is the last hope for the failing human race.

Laura Cruz is a shipraider searching the galaxy for the history that was scattered to the stars. Once her family locates the John Muir and its precious cargo, they are certain human civilization is saved.

When Tuck's and Laura's worlds collide―literally―the two teens must outwit their enemies, evade brutal monsters that kill with sound, and work together to save the John Muir . . . and the whole human race.
---

Let's Connect!